Teach for the Philippines is a for-purpose, non-stock, non-profit organization that works to provide all Filipino children with access to relevant and excellent education. We enlist some of the country's most promising young leaders to teach for 2 years in public schools throughout the Philippines. Through training and experience from the classroom, Teach for the Philippines transforms them into leaders who will advocate for education equity.
Founded in August 2012 by Lizzie Zobel, Margarita Delgado, and Clarissa Isabelle Delgado, Teach for the Philippines stands on the shoulders of giants: the Sa Aklat Sisikat Foundation, and Teach For All. Sa Aklat Sisikat Foundation created a 30-day reading program and published this in an online platform called "Building a Nation of Readers™"; while Teach for All is a global network of social enterprises working towards education reform. 
Today, with a fast-growing team of individuals, driven with a common passion for expanding educational access, Teach for the Philippines looks forward to leaving our mark on the country.
Together, let's transform the public school system to be the best it can be.
Within our lifetime, all Filipino children will have access to an inclusive, excellent, and relevant education.
We identify, develop, and support…
...Teacher Fellows who positively impact the academic and life skills of their student; with a view to changing their students' life paths;
...Alumni who grow into future positions that result in education reform;
...A network of partners that accelerates education reform.
Every employee and alumnus of Teach for the Philippines—inside and outside the classroom—must aspire to model the leadership the country needs to progress. We hold the following seven operational values of leadership to be true. These values represent the way we conduct ourselves on a daily basis.
We focus on the mission. Teach for the Philippines exists to identify, develop, and support a community of leaders working to end education inequity in the Philippines. Our team commits to the mission in order to achieve an ideal vision: an excellent education for every Filipino child by the term of the 21st President of the Philippines.
We constantly learn from everyone and everything. At Teach for the Philippines, each individual is handpicked for leadership achievement and potential. In modeling leadership, it is critical to have a sense of humility. Our team members accept that they do not know everything and cannot provide the answers for all the problems. They acknowledge that there is always a bigger picture and it is one's responsibility to learn all the parts of this big picture before creating a solution. In modeling potential, they recognize that every individual has a story to tell—maximizing learning opportunities by learning something from everybody and everything.
We roll up our sleeves to attain shared goals. Leaders know that success in achieving one's goal is dependent on the success of the whole, rather than on the success of an individual. When it is necessary, each member of our team sets aside his or her personal ego to reach out and extend a helping hand.
We operate with integrity, respect, and generosity. Our vision of success includes operating with integrity (honesty), respect, and generosity.
We build strong partnerships and collaborate. Social change is a consensus amongst many different organizations, cultures, and orientations. Creating impact through social change means working with others, inside and outside our organization.
We act decisively and excellently, despite ambiguity. Our team members take action; they possess the courage to face a problem, analyze all the different aspects of the problem, and understand the short-, medium-, and long-term impacts/repercussions of any sustainable solution. They quell fear to act decisively, despite uncertainty or ambiguity. In taking action to deliver, they still commit to maintaining the high standards expected of them.
We persevere. In pursuit of the mission, leaders are bold and creative in tackling challenges they face. Our work is complex and gratification is often delayed, but leaders within Teach for the Philippines proactively make the effort to solve problems.
…And above all, we commit to working so that within our lifetime, all Filipino children will gain access to an excellent and relevant education.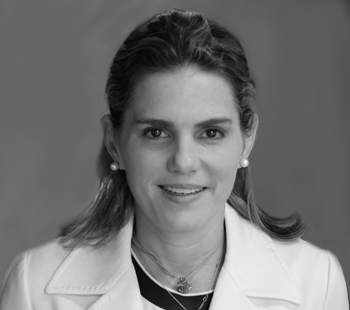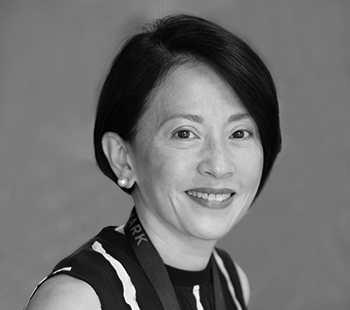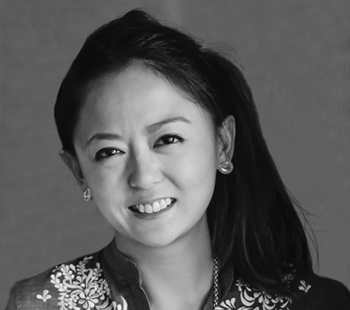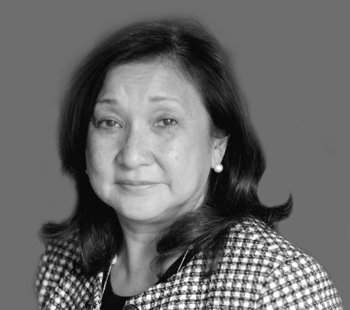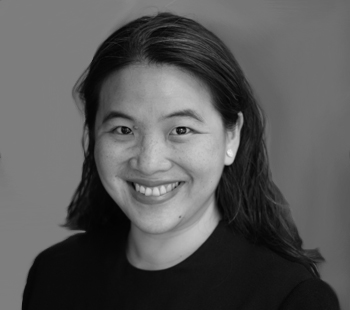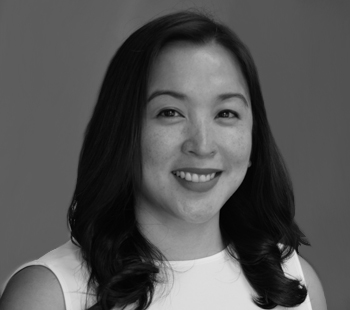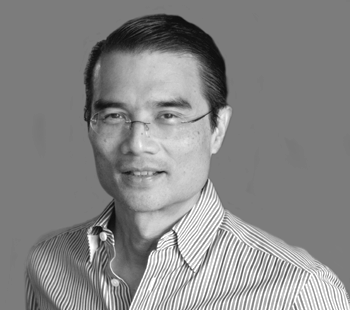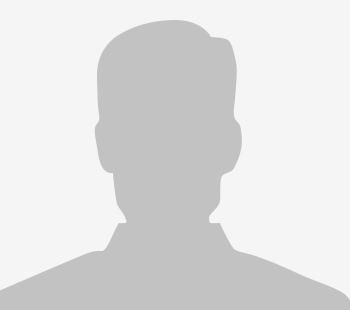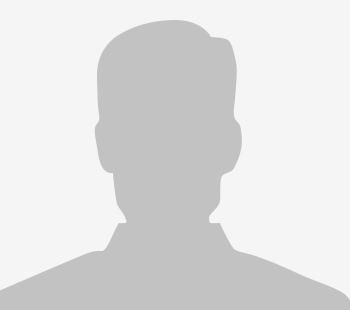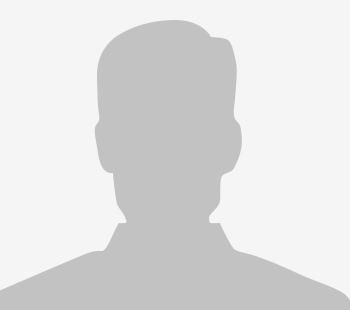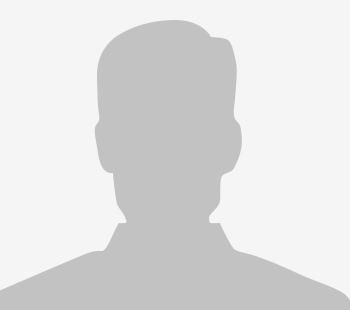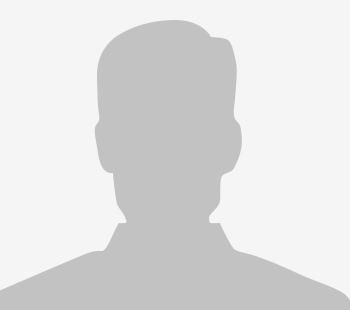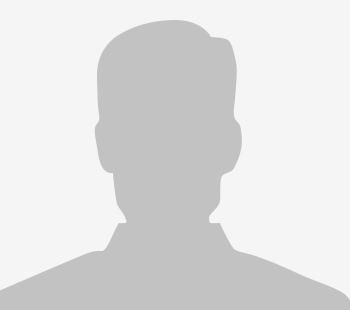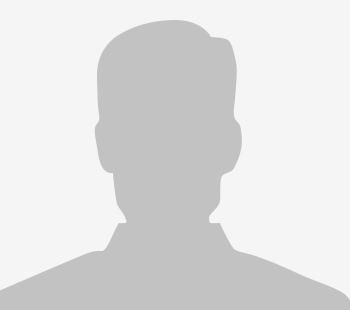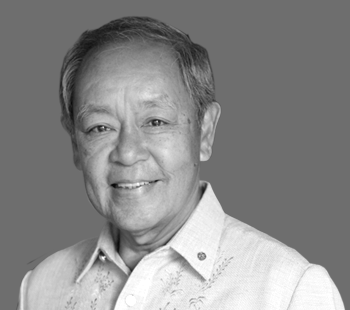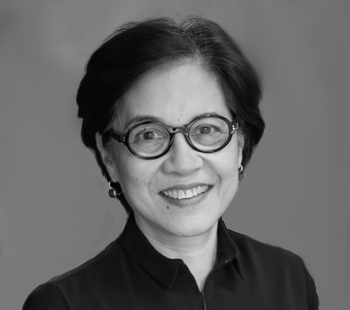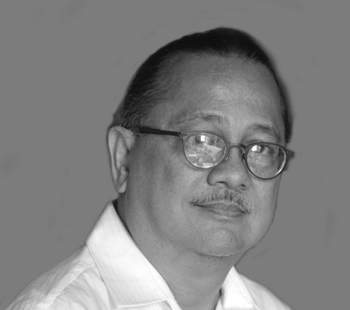 Teach for the Philippines is led by young, civic-minded, and entrepreneurial individuals with a bias for action. We focus on results and work intelligently towards access to quality education for all Filipino children. As citizens, we are committed to being the change we want to see in our country.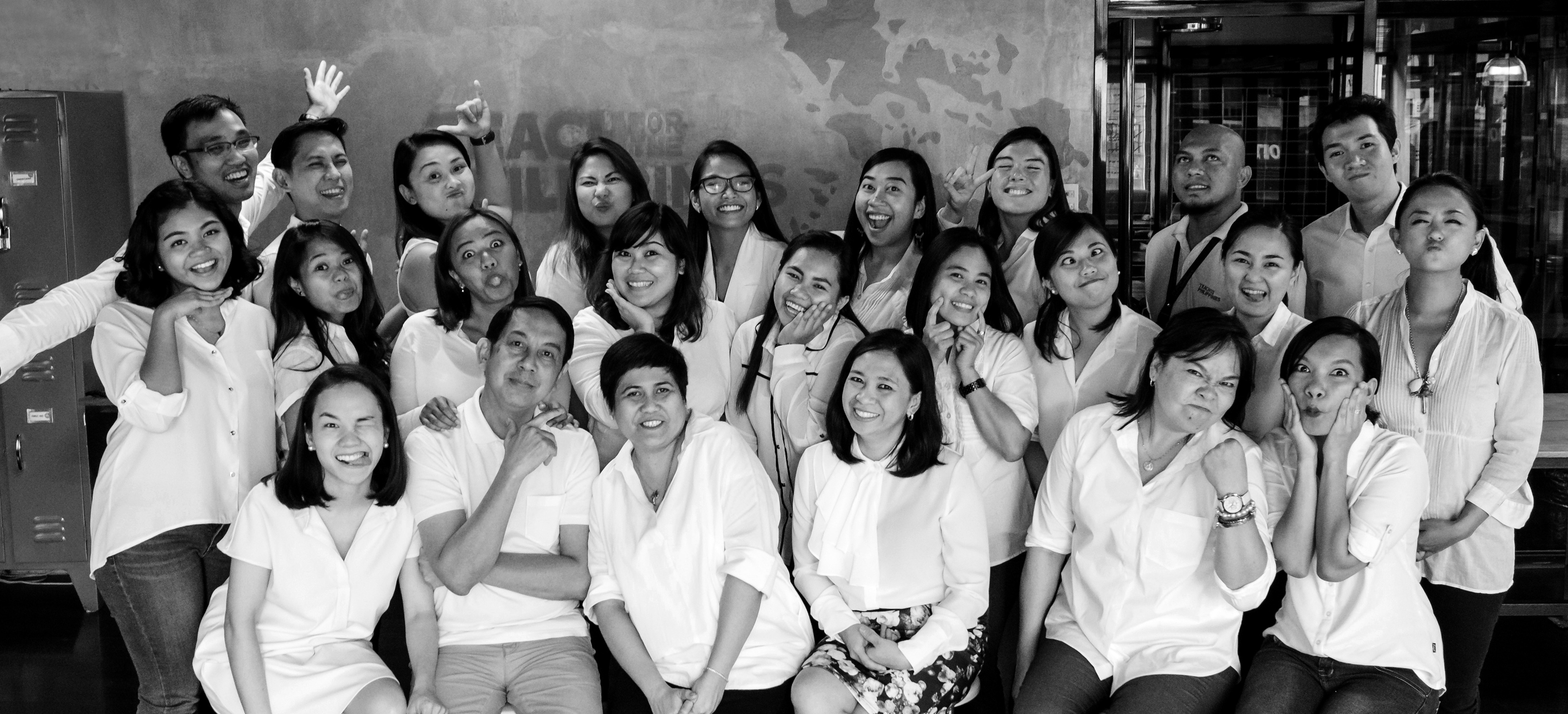 TRANSFORMATIONAL LEARNING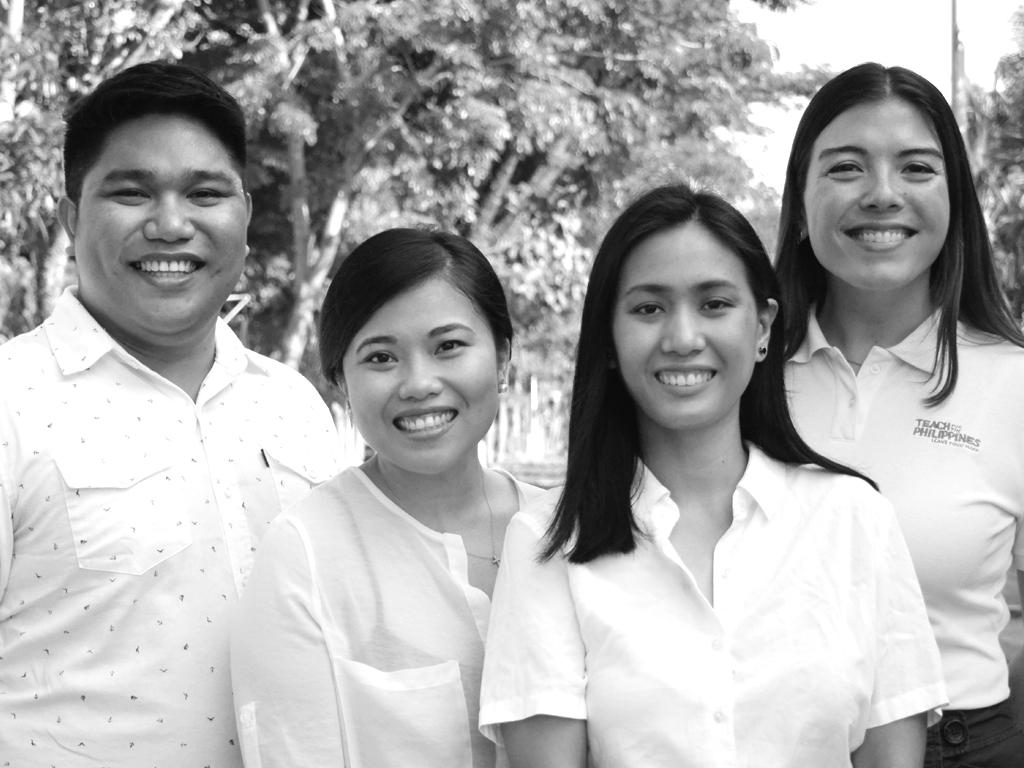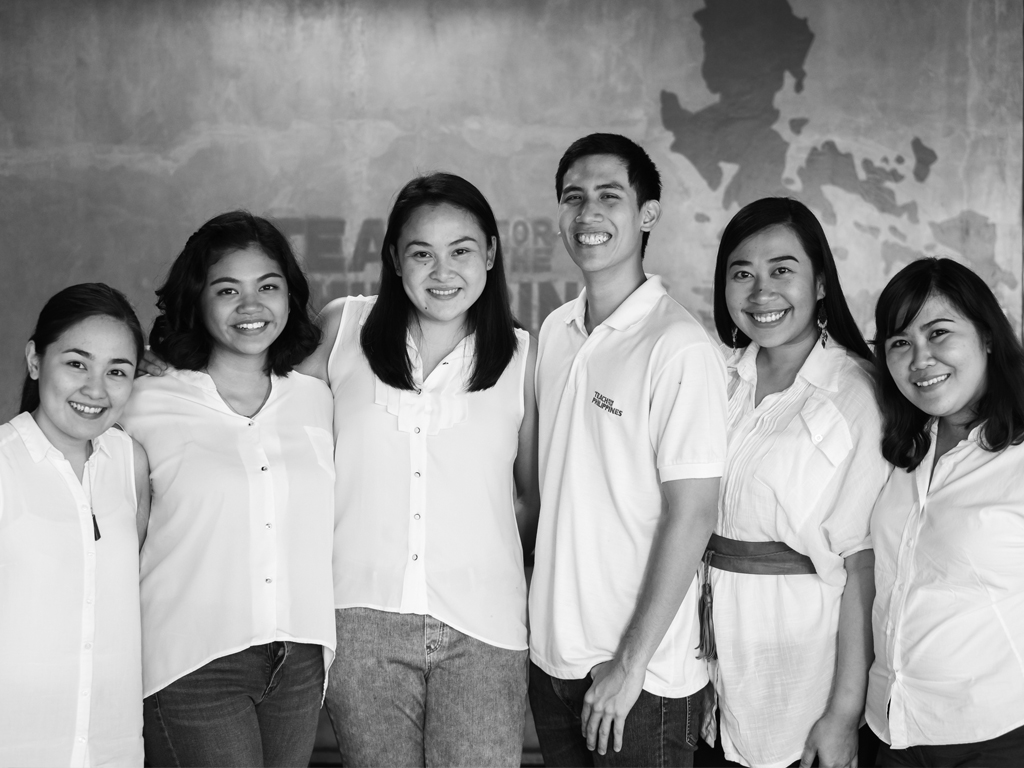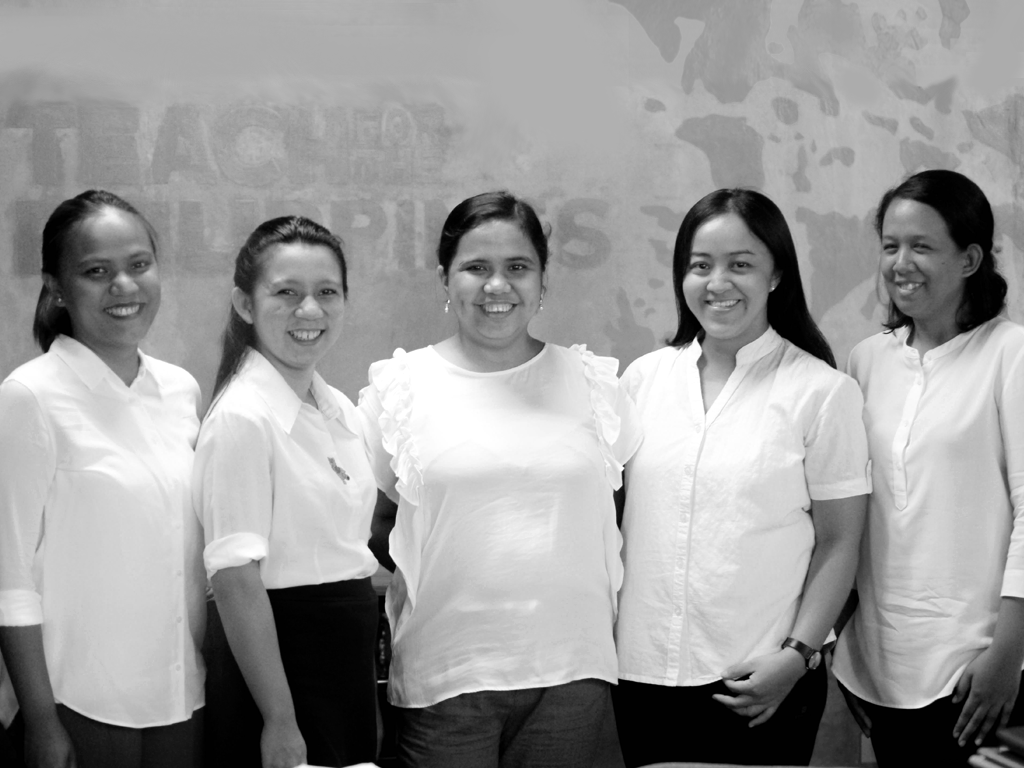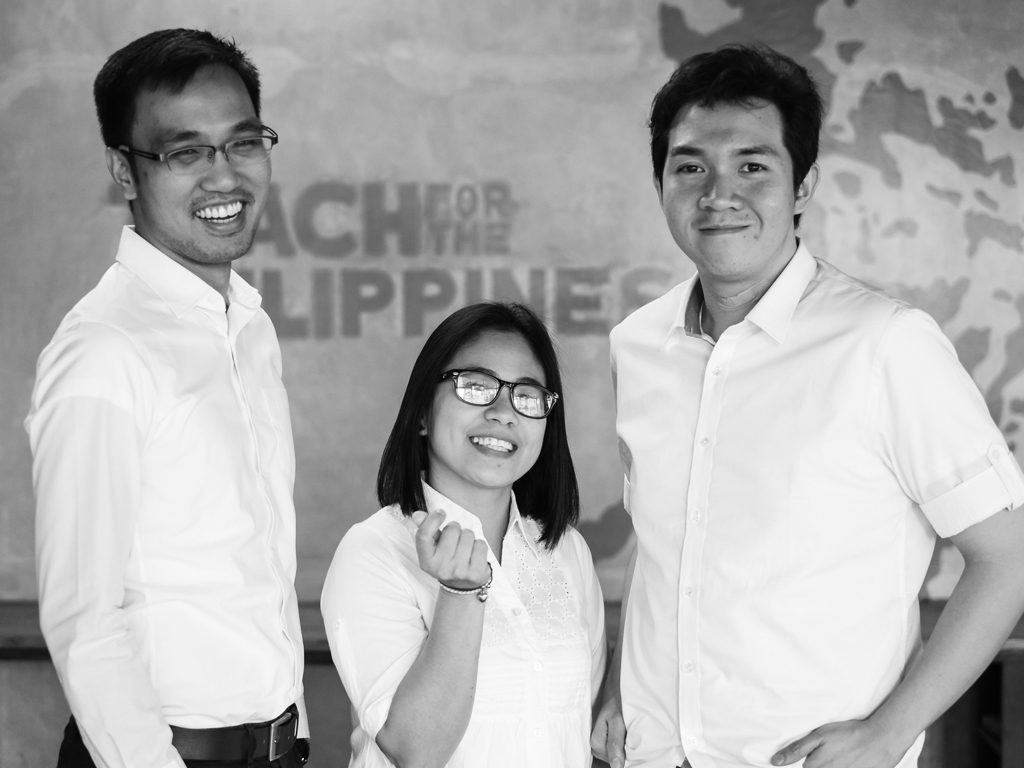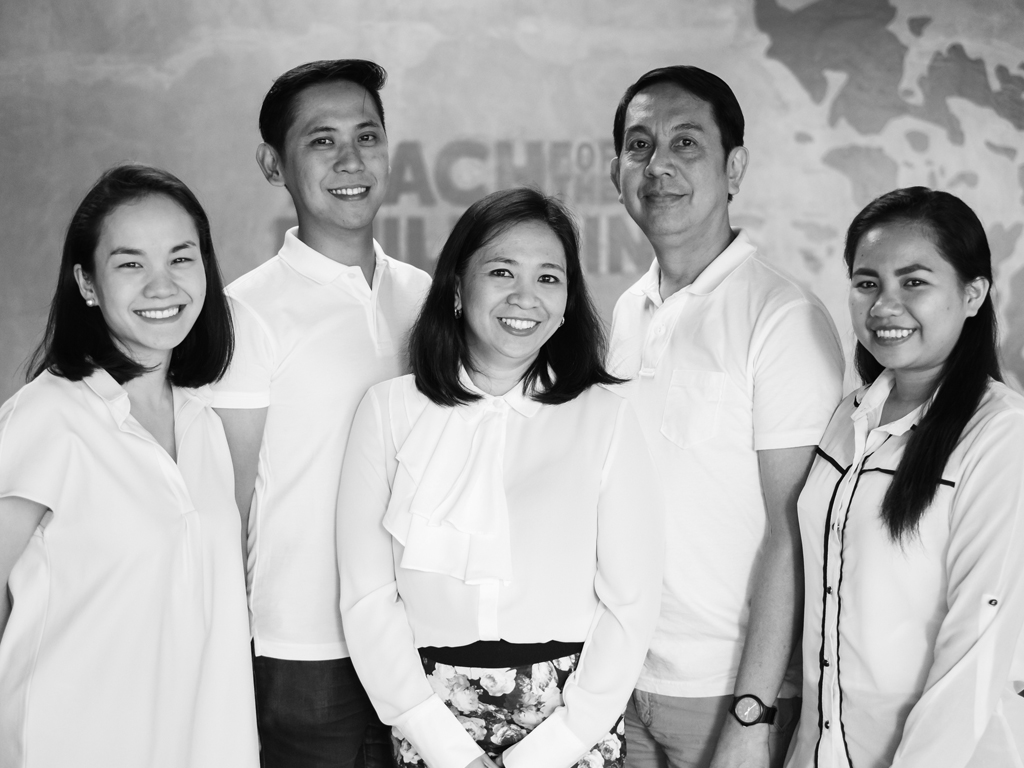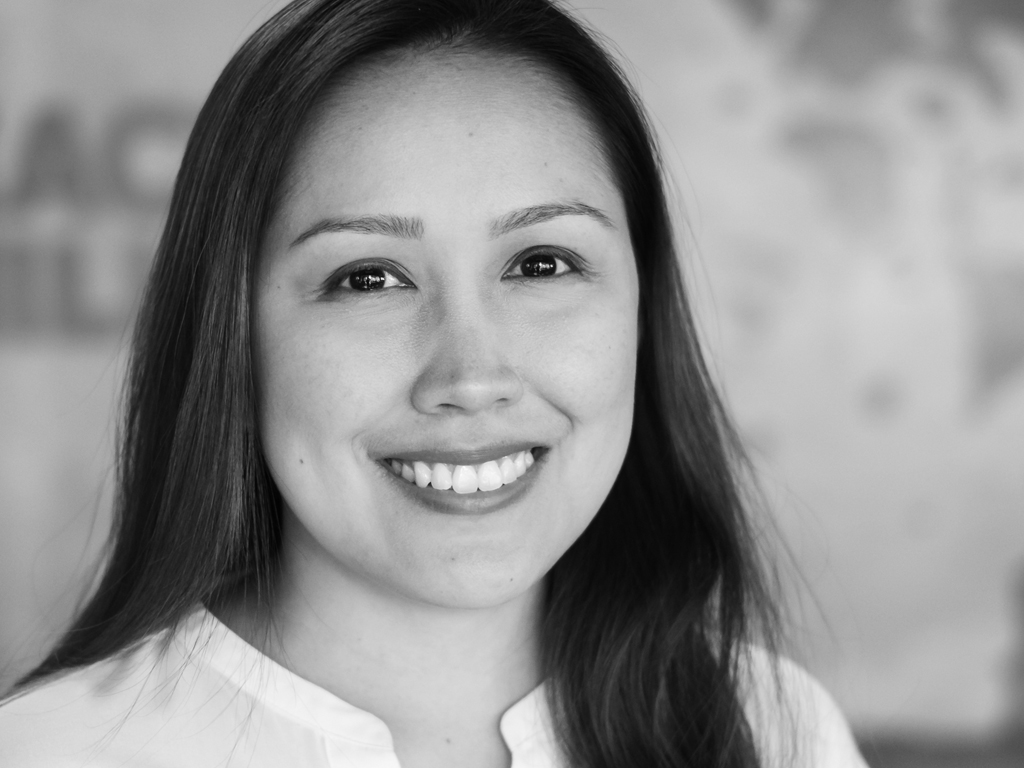 PARTNERSHIPS & ENGAGEMENT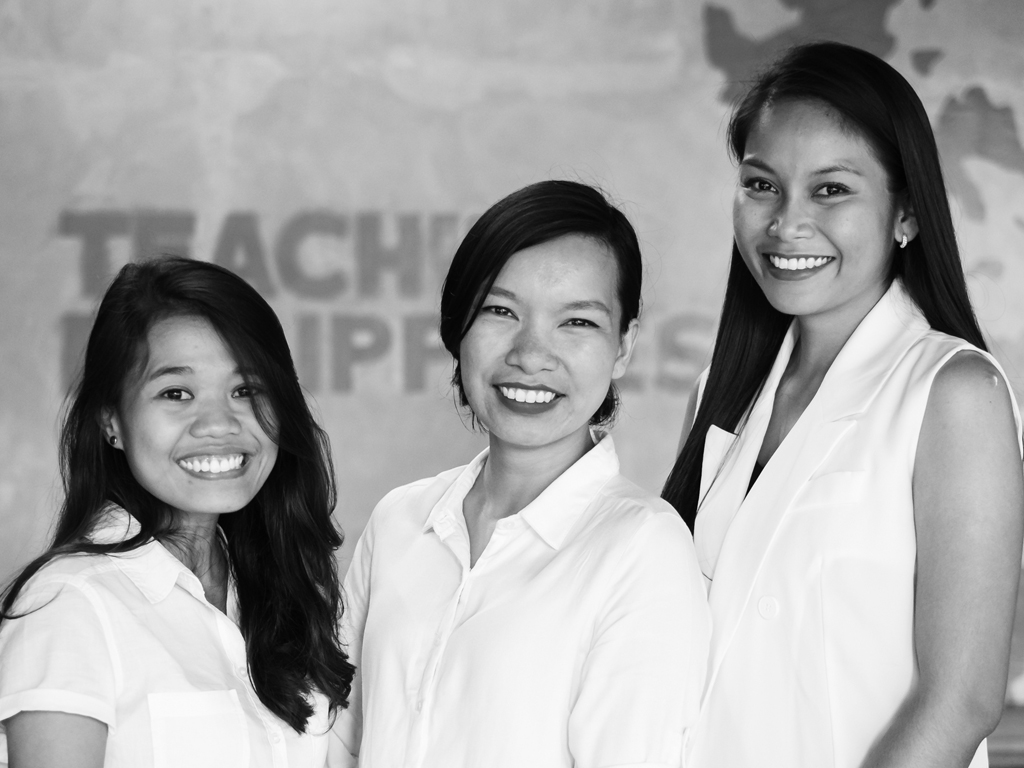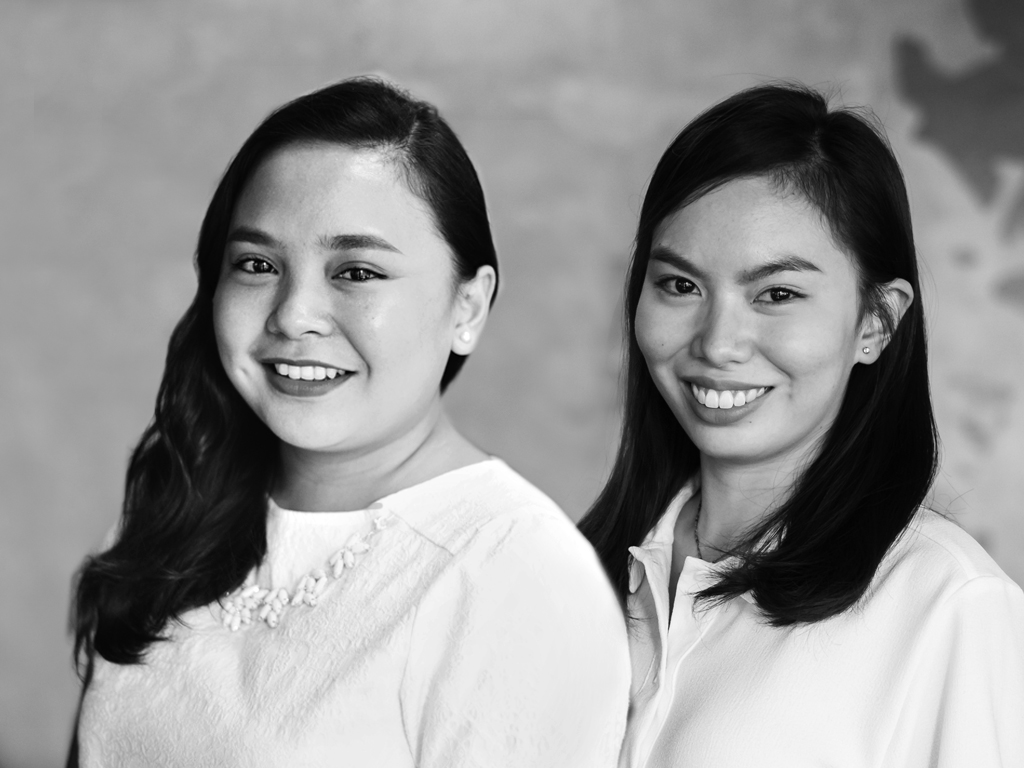 THOUGHT PARTNERS & CONSULTANTS
Edmundo Litton, Belinda Brown, Atty. Lorenzo Bigayan, Atty. Jori Adan, Francisco Romero Milan, Zid Niel Mancenido, Louie Angsico, May Soriano, Leigh Talmage Perez, Joanne Tong, Johanna Castro, Sarah Co, Jay Yao, Louie Arcilla, Charles Gareza, Ryan Takasugi, Edric and Evan Chen, Carissa Feria
The Human Capital Development Group, ManilaMan Productions, Assessment Analytics, Independent Minds, Atmosphere Creative Films
US Business Development
Co-Director of Business Development: Angela Lagdameo, Teach For America – San Jose '02
Co-Director of Business Development: Michael Vea, Teach For America – New York City '01
Our Teacher Fellows are young individuals who are passionate about building our nation through education. Teach for the Philippines trains these Teacher Fellows to become lifelong advocates for education equity who will eventually transform the Philippine education landscape.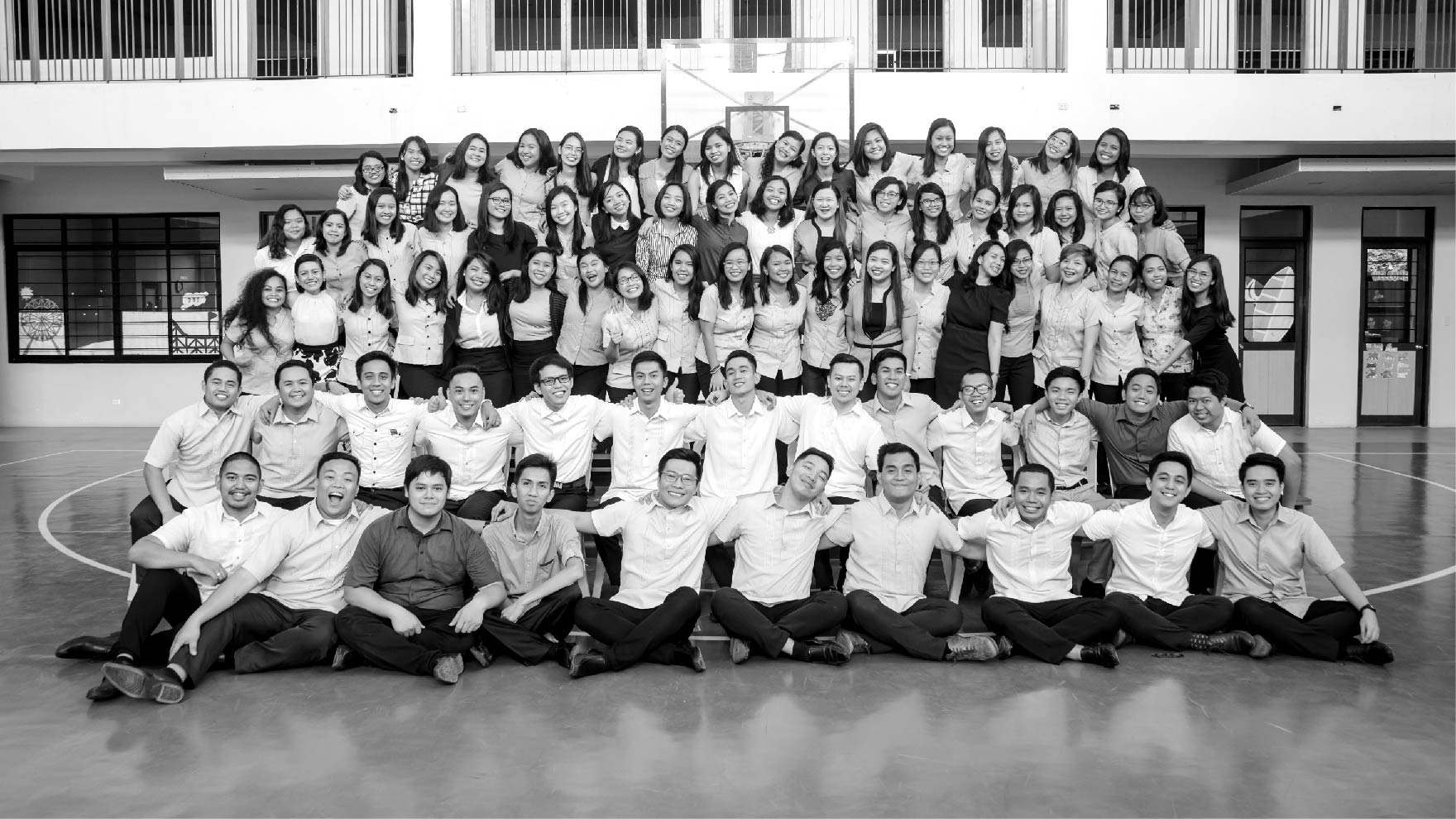 Our 2018 Cohort hailed from 16 universities in the Philippines (38% from NCR, 50% outside NCR, 8% Visayas, 4% Mindanao).
*The names with asterisks are our inaugural participants in the Public School Teacher Pathways.
Maryanne Abog

Michelle Binwag

Ramil Chua

Jenny Rose Clemente

Precious Joy Dada

Juvylyn dela Cruz*

Shiena Joy Demesa

Johanna Marie Drece

Ethenel Escasura*

Carol Justine Estudillo

Kyle Justin Geroche

Princess Rhonalla Godoy

Joana Marie Iglesia*

Ramel Jaylo

Ednalyn Lebrino

Cecille June Malones

Caissa Mae Manamtam

Concepcion Martin

Kimberly Shayne Ocbina

Jesson Ordaneza

Joshua Caleb Pacleta

Jonalyn Pattalitan

John Cedric Pineda

Jufeel Pulvosa

Rose Marie Jane Rementina

Gabriel Maria Tibayan

Raginne Yanez

Rebekah Issa Yang

Princess Marie Zamudio
Our 2017 Cohort hailed from 25 universities in the Philippines (71% from NCR, 7% outside NCR, 2% Visayas, 2% Mindanao).
Gerald Abueva

Angelo Acenas

Ma. Patricia Elisse Aguinaldo

Terence Abraham Alombro

Liane Ira Amat

Faith Ardillos

Marco Arosa

Roliel Babiera

Rosellnica Balasoto

Niki Graziella Baroy

Mary Dennilene Briones

Donna Rose Calugay

Zenas Chapap

Jose Chua Jr.

Ellionore Costelo

Ray Christian Cristobal

Curt Marvin Cruz

Ashley Nica Diaz

Juniel Arvin Doloque

Mark Joseph Euste

Carlos Joseph Feria

Arzlelei Joyce Marie Fiel

Katherine Joyce Garcia

Catherine Garcia

Micah Riezl Gonzales

Baby Suzette Guevarra

Amelia de Guia

Charissa Grace Jao

Colleen Marhey Lacuesta

Peachy Marie Magallanes

Marikka Mampusti

Jay-R Mira

Khristine Dee Montenegro

Gary Musa

Mikaela Zoe Nery

Julie Ann Marie Nombrado

Ramon Ombid

Indira Mae Orbiso

Acel Paguio

Gimar Reyes

Femelyn Rosal

Laureana Riva Saldivar

Maria Regina Santiago

Arjane Sotto

Erica Mae Valencia

Edelweiss Villa de Gracia

Hamilton Villapando

Patricia Danielle Villar

Medel Carlos Zarsuelo Jr.
The final stage of The Teach for the Philippines Fellowship is Alumni Pathways. Our leaders commit to education equity beyond the 24-month Fellowship program, whether they remain in the classroom, move on to education administration, work in government or the corporate sector, or join a different social development path.
A key part of the Alumni Pathways is Teach for the Philippines' Alumni Mentorship Program.
Teach for the Philippines' Alumni Mentorship Program supports the transfer of valuable leadership knowledge through mentoring. This is an opportunity for second-year Teacher Fellows to forge a meaningful relationship with a respected professional, who believes in developing young leaders as part of nation building. The Teacher Fellows are responsible for actively engaging their mentors to further their learning and professional development. A mentor facilitates learning by asking thought-provoking questions and sharing invaluable career advice that help Teacher Fellows to reflect on their own experiences.
Our 2016 Cohort hailed from 26 universities in the Philippines (55% NCR, 22% outside NCR, 2% Visayas, 18% Mindanao). Of the 44 Teacher Fellows, 3 are assigned to teach in Quezon City, 9 in Marikina City, 8 in Pasig City, 10 in Navotas City, 4 in Malolos, Bulacan, and 10 in Biñan, Laguna.
Our 2015 Cohort hailed from 20 universities in the Philippines (65% Luzon, 5% Visayas, 24% Mindanao). Of the 34 Teacher Fellows who completed the Fellowship, 24 were assigned to teach in Quezon City, 3 in Navotas City, 2 in Sta. Rosa, Laguna, 2 in Cagayan de Oro, and 3 in Siargao, Surigao del Norte.
Our 2014 Cohort hailed from 22 universities in the Philippines (72% NCR, 15% Outside NCR, 10% Mindanao). Of the 40 Teacher Fellows who completed the Fellowship, 2 were assigned to teach in Quezon City, 10 in Mandaluyong City, 16 in Marikina City, and 5 in Navotas City, and 7 in Biñan, Laguna.
Our inaugural 2013 cohort hailed from 19 different universities (84% NCR, 4% outside NCR, 2% Visayas, 2% Mindanao, 8% from the US). All 49 of them were assigned to teach in 10 public schools across Quezon City.
Teach for the Philippines maintains a diverse portfolio of funders. The program is supported by private and public sectors, multi-lateral agencies, local government units, and members of the national government.
We remain grateful to these private individuals, organizations, and corporations who believe in Teach for the Philippines and make our work possible by sharing their expertise, time, and generous support.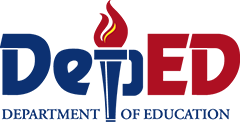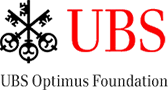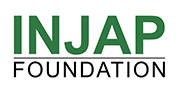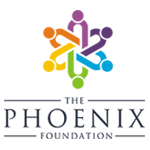 Organizational & Training Partners



Teach for the Philippines is the 25th official network partner of Teach For All, a global network of social enterprises in 48 countries working to expand educational opportunity.
Frequently Asked Questions
IS IT A VOLUNTEER PROGRAM?
No. TEACH FOR THE PHILIPPINES employs Teacher Fellows to commit to a 2-year contract to teach in public schools.
WILL THE TEACHER FELLOWS BE COMPENSATED?
Yes. Teacher Fellows will receive a monthly salary similar to that of a Teacher 1 in the Philippine Public School System.
HOW MANY TEACHER FELLOWS ARE EMPLOYED?
There are 92 Teacher Fellows currently employed with TEACH FOR THE PHILIPPINES.
WHAT OTHER CAREER OPPORTUNITIES ARE THERE AT TEACH FOR THE PHILIPPINES?
Apart from Fellowship, we also look for passionate and committed professionals to join our growing team, as part-time or full-time staff, or as interns in our civic engagement program.
HOW MANY SCHOOLS AND CITIES ARE WORKING WITH TEACH FOR THE PHILIPPINES?
At present, there are 34 placement schools across 22  local governments in 11 regions.
WHAT DOES ONE GET OUT OF BEING A PART OF TEACH FOR THE PHILIPPINES?
TEACH FOR THE PHILIPPINES provides you with an opportunity to play a role in building the nation through education. As a Teacher Fellow or Staff Member, you are in a unique position to empower yourself and others to lead change for the country.
HOW CAN ONE SUPPORT TEACH FOR THE PHILIPPINES?
We encourage you to be a champion for education!
TEACH. Become a Teacher Fellow.
DONATE. Fund a Fellow.
Help make education equity a reality.