Developing Leaders for Change
Develop your potential to lead change in the public school community, and eventually, the country by joining the Fellowship Program. This is a 2-year leadership development program where young Filipinos like you who are passionate about nation-building through education are assigned to public schools across the Philippines as full-time, fully-paid Teacher Fellows.
Along with the intensive training, personalized coaching and mentoring, this experience will provide you with a deep understanding of the public school system and the role that you can play in shaping our country's future.
In achieving progress for our country, no one must be left behind. Together, we can change our nation's trajectory through education and shape a better future for all.
CHALLENGE 1:
STUDENT LEARNING
OUTCOMES
While access to basic education has improved greatly, challenges to education quality and student learning remain. Only 1/6 to 1/3 of Filipino elementary students can read independently at the desired grade level and only 1/3 of elementary and secondary school students reached the lowest international benchmark in mathematics. *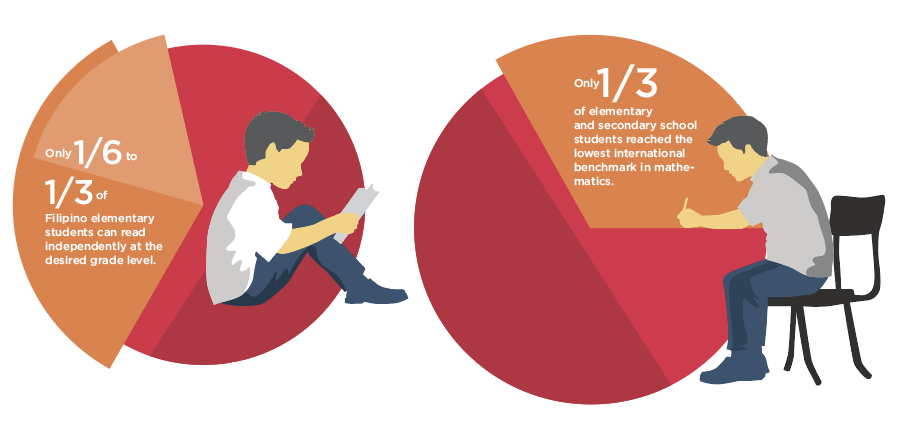 CHALLENGE 2:
TEACHER QUALITY
The training and development of effective teachers are critical to improving learning outcomes but within the Philippine's public education system, opportunities for professional development for teachers are plentiful but not always relevant and responsive to teachers' contextual needs. A World Bank study found that a median math high school teacher in the Philippines was able to answer only 31% of the questions completely and correctly and only 20% of high school science teachers got questions completely and correctly.*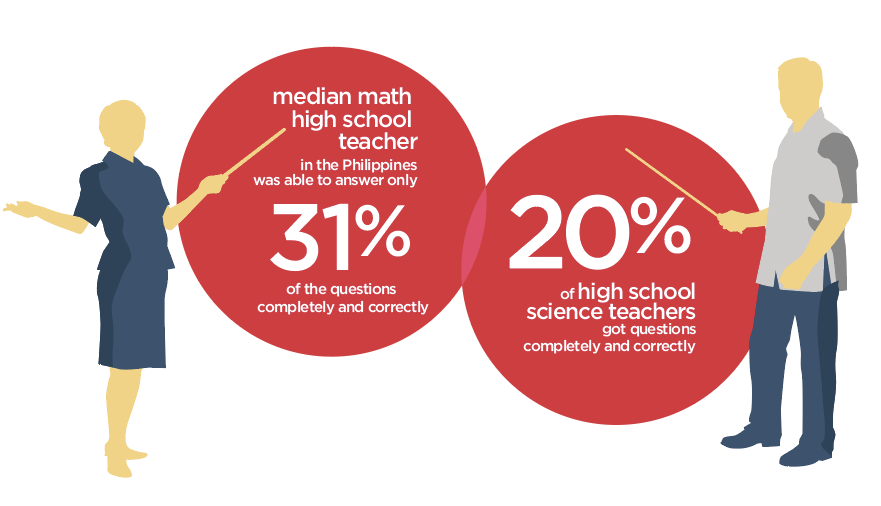 CHALLENGE 3:
POLICY RELEVANCE &
CONSISTENCY
Frequent and drastic changes to policy and shifts in priorities due to political upheavals also hamper the optimization of resources and the delivery of programs that are relevant to the needs of schools and personnel on-the-ground.


MINIMUM QUALIFICATIONS
• Bachelor's degree (any field!)
• Filipino citizenship or proof of eligibility to hold a Philippine passport
WHO WE LOOK FOR
Because we believe that your success as a Teacher Fellow contributes to the success of your students and school community, we are committed to finding individuals who have:
• The desire to contribute to nation-building through education
• The willingness to go where they are needed
• Alignment with Teach for the Philippines' Vision, Mission, and Core Values
• The desire to contribute to making the Philippine public education system to be the best that it can be
• The ability to lead oneself and others in the face of changes or challenges
• Perseverance and optimism in the face of challenges or ambiguity

LIFE OF A FELLOW
A Teacher Fellow's life is both challenging and purposeful. You wake up everyday knowing that your work matters and that you are not alone in doing and giving your best work para sa bata at para sa bayan. Through the Fellowship Program, you are given a once in a lifetime opportunity to work for and with our students and communities, and learn from them what it means to be a true leader for change.
We invest in educators.
• Full-time, fully-paid position for 2 years
• 18 units of education and eligibility to take the Licensure Examination for Teachers (LET)
We value holistic development.
• A Transformational Leadership Curriculum® that aims to develop your leadership potential
• Individualized coaching and mentoring for 2 years
• Continued involvement in the movement for education reform through our Alumni Program
We go where we are needed, together.
• The experience of working with our public school communities
• Experiences of hope, grit, and perseverance
• Access to a global network of education advocates who share your passion for education
We operate within our Core Values.
• A network that believes that change is possible
• Rally others to work para sa bata at para sa bayan
• A culture of excellence, continuous improvement, and collaboration

Teach for the Philippines aims to build a community of leaders that is diverse and inclusive. We believe that diversity affords the organization the opportunity to benefit from the talent, energy, and commitment of nation builders.
To achieve this, we employ a multi-step process that evaluates not only academic achievement, but also drive, resilience, a sense of civic responsibility, and alignment with our core values. Admission to the Fellowship is on a rolling basis—completed applications are screened in the order in which they are received. Applicants are strongly encouraged to submit their application before the priority deadline as we extend invitations to Summer Institute as soon as we find individuals who meet the qualifications of a Fellow Candidate.
Know more about our program and the application process by attending our events or speaking with members of our Recruitment Team. You may contact them at recruitment@teachforthephilippines.org.
Get a glimpse of a day in the life of a Teacher Fellow here.
We encourage you to review this template and submit an effective résumé to us.
Teach for the Philippines only processes applications submitted online. Any other form of application, including hard-copy applications by post, will not be entertained.
Your application will be considered complete and can only be submitted once the following documents (clear scanned copy in PDF) are attached.
Birth Certificate or Passport
An official Transcript of Records (TOR) is required as proof of your enrollment/graduation—this will also serve as the supporting document for the cumulative/grade point average that you indicate in your application
In the absence of the official TOR, Teach for the Philippines will initially accept a layout of screen caps of grades from your university account.
Applicants invited to a phone interview will be notified via email and SMS and will have to promptly confirm a time slot.
The 30-minute phone interview is an opportunity for you to elaborate on your personal experiences and to speak with someone from Teach for the Philippines about the work that we do.
Applicants who make it through the first screen and phone interview will be invited to join the Assessment Center (AC) in our Headquarters. Invitation to the AC is sent via email and an applicant will be asked to pick among several dates.
During the full-day AC meeting, you will have to submit 2 recommendation letters, do a teaching demonstration, and undergo competency-based interviews among others. The Teach for the Philippines Admissions Team may contact you for follow-up interviews or supplementary activities to gather additional information when necessary.
Download the recommendation form here.
INVITATION TO SUMMER INSTITUTE
Applicants who effectively displayed the competencies that we believe to be important to the Fellowship will be invited to join the Summer Institute (SI). The number of slots available for SI is limited. As mentioned, candidates are admitted on a rolling basis and as such, all slots may possibly be filled prior to the deadline for confirming a Fellow Candidate's participation.
Submitting your application sooner rather than later increases your chances of admission to the SI. As preparation for the SI, you will be given the chance to immerse yourself in the work that our Teacher Fellows do through school visits, shadow teaching, and providing administrative support to the current Teacher Fellows. The time between receiving the invitation and the start of the SI is the time for you to gather most of the pre-employment requirements as well as to do the pre-work training.
Should an applicant accept the invitation to the SI, he/she will be given the status of "Fellow Candidate." During the 2-month intensive training, Fellow Candidates are introduced to effective teaching pedagogies, strategies in engaging communities, and positive psychology. The SI is the last stage of selection.
You will officially become a Teacher Fellow after you graduate from the SI, and signify your acceptance of the Oath of Fellowship as well as the Notice of Placement.

Teach for the Philippines is honored to be working with the following public schools and principals, who have shown progressive leadership in their learning communities.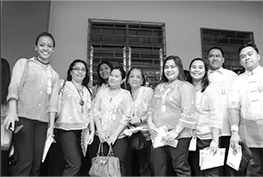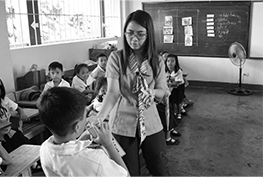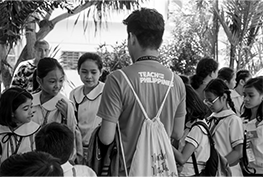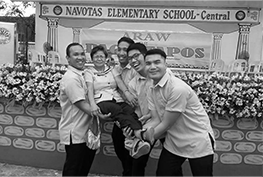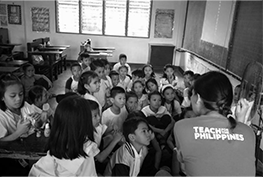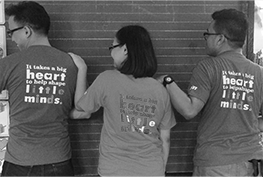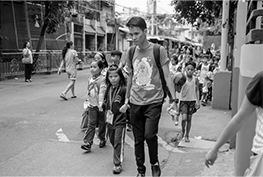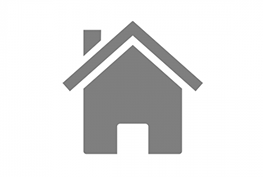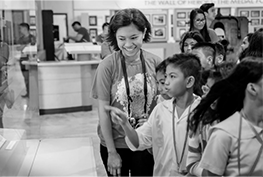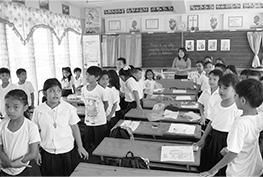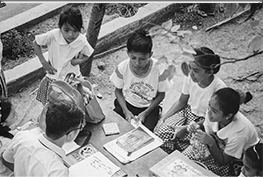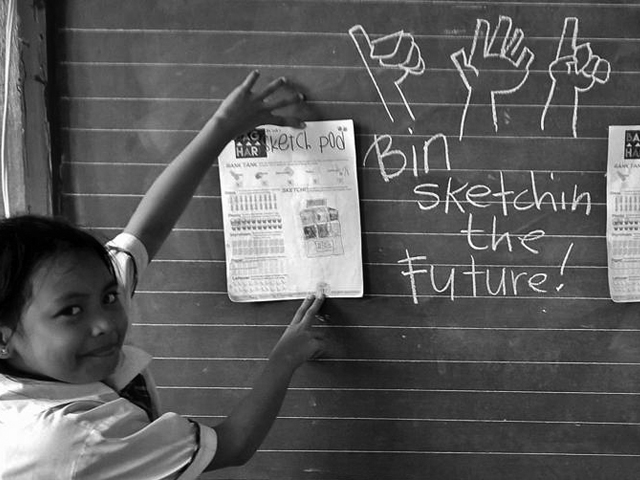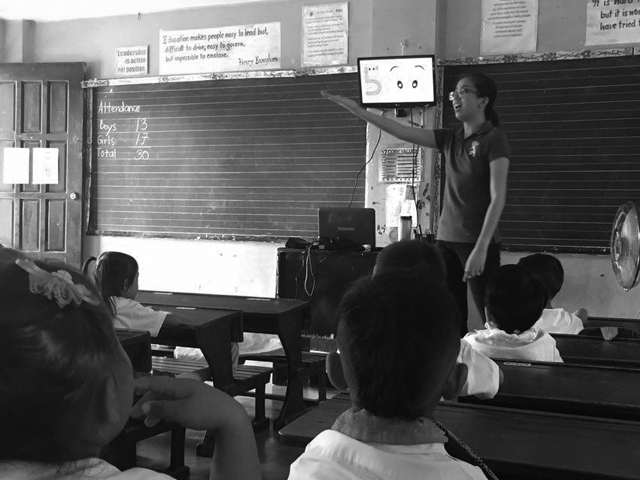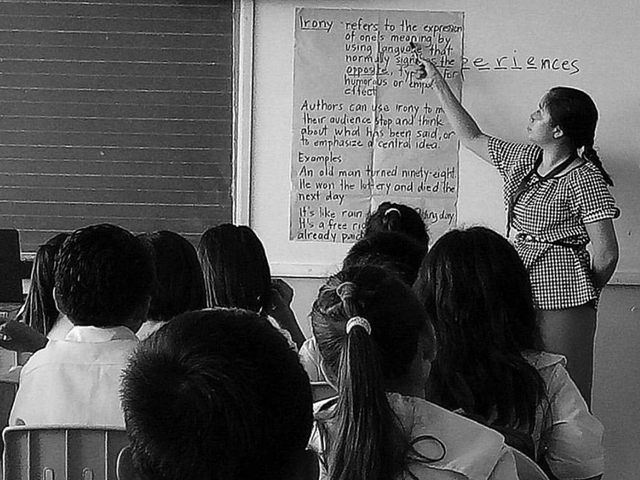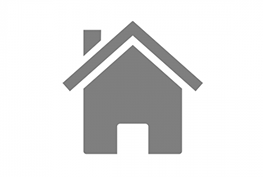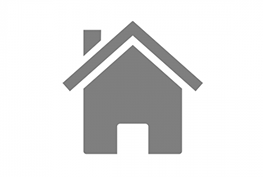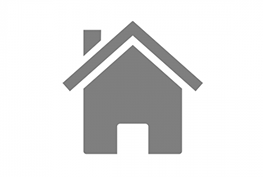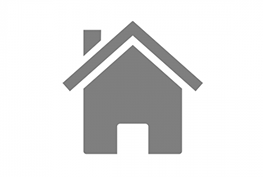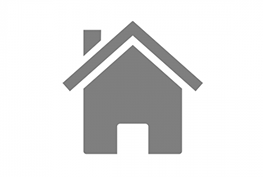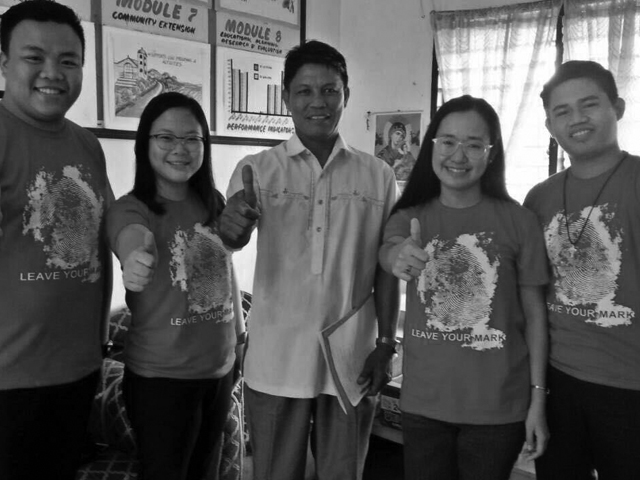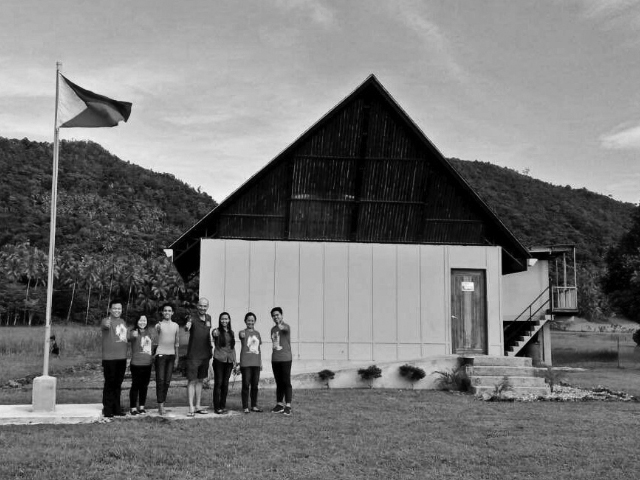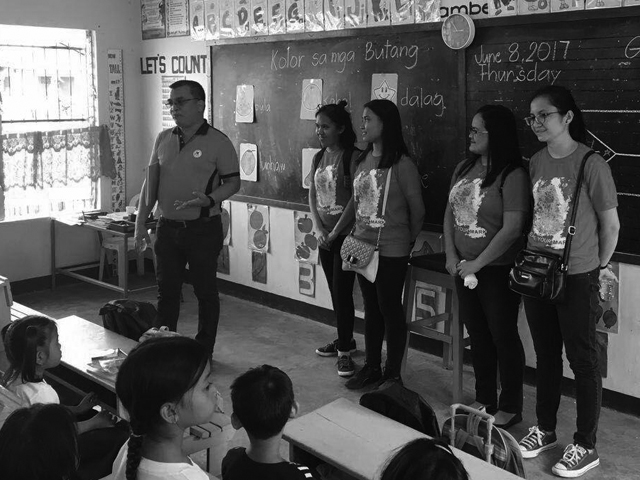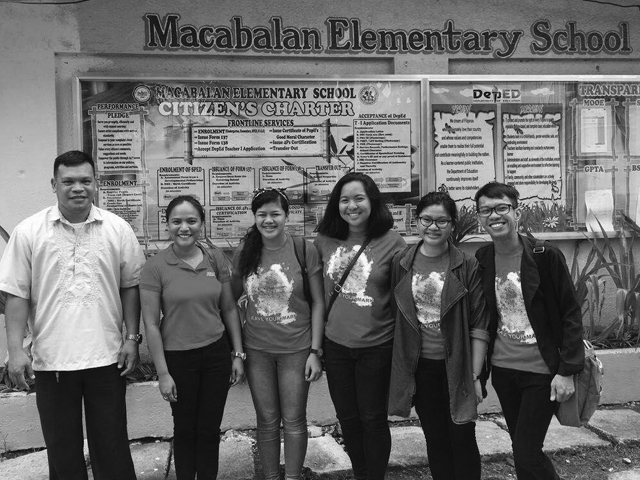 Top 10 Application Questions
1. What is a Letter of Intent?
A Letter of Intent states your interest in and understanding of the program. We do not require that you upload a separate document in your application—instead, please paste your letter of intent into the "Essay Questions" section of the application form. You are highly encouraged to use the guide questions given and should not limit yourself to responding to them point by point.
2. Can I save my application if I have not completed it?
You can save and re-visit your application as many times as you want, before finally hitting submit. To do this, you must check the box beside "Save my progress and resume later" at the top/bottom of each page of the application form and you will then be asked to provide an email address and password to be able to access the form again.
IMPORTANT NOTE: Before submitting your application, you will be given the chance to review all your responses. We recommend that you save this summary for your own reference. Once you click the "Submit" button, you will NOT be able to review or edit your application.
3. I forgot my username and/or password. How do I resume my online application?
The Admissions Team can reset your password. Send an email to admissions@teachforthephilippines.org to request for a new password. The new password should be sent to the email you provided within 48 hours.
We encourage you to verify that the email address you provide us is valid and accurate. Teach for the Philippines uses email as a primary method of formal communication.
4. How much do grades matter?
Grades are but one of many factors we consider. The Admissions Committee looks at your candidacy in its totality. Candidates are given the chance to elaborate not only on their academic performance but also other work, as well as volunteer and leadership experiences at different stages during the application process.
5. What if I don't have a background in education or teaching experience?
Teach for the Philippines welcomes individuals from all fields of expertise. We believe that the diversity of backgrounds lends itself to the success of our mission to achieve educational equity for all children. This said, the intensive training before the start of each school year includes modules that translate to units in education. By the end of the 24-month program, Teacher Fellows who do not come from an education background would be eligible to take the Licensure Exam for Teachers.
6. I am already employed as a teacher in a public school. Can I still apply?
Following our agreement with the Department of Education (DepEd), current public school teachers need to give up their current "teacher item" if they choose to become a
Teacher Fellow for Teach for the Philippines.
Through a DepEd Memorandum of Agreement (MOA), Teach for the Philippines Teacher Fellows are allowed to teach in public schools for 2 years without a teacher item. Teacher Fellows are considered employees of Teach for the Philippines and assigned as teachers in a partner placement school, based on the needs of the community.
7. Is there an age limit?
There is no strict age limit, but keep in mind that teaching in our public schools as well as maintaining the training requirements of Teach for the Philippines requires a lot of patience, energy, and above all, commitment. The responsibilities and expectations of a Teacher Fellow go beyond the hours spent teaching in the classroom and might be better suited for individuals who have flexibility in time, concentration, and who are able to commit themselves in mind/body/spirit for 24 months.
8. I am currently working/residing out of the Metro Manila/country and might not be available to physically join an Assessment Center (AC). Can I still apply?
We offer Virtual Assessment Centers (VAC) only for those who cannot be at the Teach for the Philippines headquarters for in-person interviews—often due to constraints in location. Candidates who get invited to an AC but cannot travel to our office should immediately inform the Admissions Team of their inability to be physically present at the AC venue. The Admissions Team will evaluate requests for VACs on a case-to-case basis.
You will need a webcam, internet access, mobile phone line, and either a Skype or Google account to be eligible for VAC.
9. I previously applied and was not able to finish the entire process/was not accepted, can I reapply?
Candidates may only apply once during the annual admissions cycle but are absolutely welcome to reapply during subsequent admission cycles! There is no limit to the number of times an interested applicant can reapply to the Fellowship. In fact, some of our strongest candidates are re-applicants!
While we cannot assure that we will provide feedback to those who do not get accepted, we encourage those individuals to work on gaining alternative experiences and also work on learning more about the movement that Teach for the Philippines seeks to establish.
10. If accepted, can I defer my admission?
If accepted, you may send a letter to the Admissions Committee requesting a deferral. However, please note that entrance into the next year's cohort will not be guaranteed and each request is reviewed thoroughly on a case-to-case basis.
AND ONE MORE…IF I DO NOT APPLY FOR THE FELLOWSHIP, HOW ELSE CAN I GET INVOLVED WITH TEACH FOR THE PHILIPPINES?
Teach for the Philippines has a number of positions open for Staff and Civic Engagement Participants. A number of civic engagement and community development activities are also scheduled throughout the year.
You may also send an email to humanassets@teachforthephilippines.org to learn more.
Careers in Teach for the Philippines
Teach for the Philippines also looks for driven and committed professionals to join our growing team at headquarters.

Below are current non-teaching opportunities available at Teach for the Philippines. We only accept applications through the online Staff Application Form, which can be accessed here.
OTHER
We're always interested to meet individuals interested in nation building through education. Tell us about yourself by submitting an application and selecting "other" under position—we can explore opportunities together.
NOTE
We do not take email applications or hand-written letters. All applications must be done through our website using the Staff Application Form. For specific inquiries about staff positions, not already covered in the job description, please send at email at humanassets@teachforthephilippines.org with your question in the subject line.
To the best of our abilities, we try to complete the admissions process for staff within 42 days.
In Teach for the Philippines, we encounter a lot of experienced professionals and graduate students who are passionate about what we do and possess a diverse skill set that can tremendously benefit the organization, but can only commit part-time. At the moment, we do not have any opportunities available for part-time staff.
To stay informed of future opportunities and openings, please revisit this page.

Our internship program will give you the experience and exposure in the fields of social and startup entrepreneurship, education research, and non-profit organization management. Expect to work in a dynamic entrepreneurial environment and do your part in improving the Philippine system of education. What we need is someone who can become a bridge from the school to the organization or from network to network. It is important for us to note from the very beginning that the organization offers this opportunity on a purely voluntary basis; we also do not cover for housing or airfare. The minimum length of stay for a Teach for the Philippines intern is 1 month.
Eligibility
While our Civic Engagement Program is designed primarily for undergraduates, we also accommodate individuals with various work and academic credentials. Secondary school students, as well as experienced professionals and graduate school students are welcome to apply to our civic engagement program. Teach for the Philippines believes that qualified, motivated, and committed individuals of different collegiate or professional backgrounds should have the chance to further our movement.
Your course of study does not preclude you from this program. As with our Fellowship, we will gladly accept students from various fields, so long as the applicants are deemed qualified and can work with us for 1 month or longer.
Logistics
For our Civic Engagement Program, exact start and end dates are fixed on an individual basis, so we can help tailor a program that suits your schedule and our schedule best. You will be reporting to work at our office in Makati.
Standard hours are from 8

AM

 to 5

PM

, though we're more about the work you do than the time you spend in the office.
Having your own laptop is a must.
Aspiring candidates who do not hold residence in Metro Manila are required to satisfy their own housing and travel requirements for the duration of the internship.
Due to limitations in resources, we will only be able to accommodate a maximum of 5 to 6 interns at any time. What's more, summer periods (both US and Philippine summers) are especially in-demand. We handle applications on a first-come, first-served basis, so we recommend that you get started early!
For more information about working in the Philippines, click here.
The Civic Engagement Program Application process is as follows:
Online Application

– We do not take email applications or hand-written letters. All applications must be done through our website, through the link below. You will get to specify your track preference in your application.

First Form Review and Phone Interview

– Your application will be reviewed thoroughly. Should you move forward in the application process, you can expect a phone interview from a member of the team.

Presentation to Function Lead

– Your application and the information collected over the phone will be presented to the function lead of your preference.

Response from the organization.
READY TO APPLY?
Within our Civic Engagement Program, our graduate and undergraduate tracks are designed to have you focus on 1 of 4 primary tracks:
Admissions
Marketing and Communication
Programming and Training
Business Development
Each track forms the basis of the core projects you will be working on during your stay (minimum of 1-month stay), though expect to also handle projects in other functional areas. Whichever track you choose, interns report directly to one of the organization's function leads and are treated, given deadlines, and expected to compose themselves like a young professional. In return for their hard work and commitment, interns can expect to play an involved, relevant, and respected role on the team.
Note: Teach for the Philippines can take a maximum of 5 interns in 1 month and we accept interns from the Philippines and abroad. At this time, the organization is unable to subsidize airfare or housing.
1. Admissions
Communicating what we do in the organization to young adults around the country is hard work. The team needs individuals who are interested in meeting new people, travelling, networking, and who have a zest for life!
Executing and giving input on our core admissions strategy
Inputting on the core strategy and making it relevant to today's youth
Planning, executing, and attending the plentiful and varied admissions events of Teach for the Philippines, thereby sharpening your skills for organization and people management, and expanding your network
Not content to sit still and willing to travel to different campuses, public elementary schools, and other locations to meet new people
Minimum qualifications:
You possess or are in the process of obtaining a bachelor's degree
You have a current GPA of at least 3.0/4.0 or equivalent
Preferred qualifications:
You have a passion for community development and/or education
You possess a strong sense of civic responsibility and innovative entrepreneurial drive
You are driven by a need to tell great stories
You have an appreciation for understanding audiences and user experiences
2. Marketing and Events Track
We're proud of what we do here at Teach for the Philippines, and our story's one we'd love you to help us tell, but we believe in doing it in a smart and systematic manner. As a Marketing and Communications intern, you'll be working on the following:
Executing and giving input on our core marketing and communications strategy
Inputting on the core strategy and making it relevant to today's youth
Planning, executing, and attending the plentiful and varied events of Teach for the Philippines, thereby sharpening your skills for organization and people management, and expanding your network
Innovating an integrated marketing communications campaign which you may get the chance to see go live
Minimum qualifications:
You possess or are in the process of obtaining a bachelor's degree
You have a current GPA of at least 3.0/4.0 or equivalent
Preferred qualifications:
You have a passion for community development and/or education
You possess a strong sense of civic responsibility and innovative entrepreneurial drive
You are driven by a need to tell great stories
You have an appreciation for understanding audiences and user experiences
3. Programming and Training Track
At Teach for the Philippines, we're committed to designing a fellowship program that is well-informed and grounded by the data we gather from our work. As a Programming and Training intern, you help do that through the following:
Gathering data to create and update student and teacher profiles
Testing whether predetermined standards for achievement based on the Transformational Teaching model are supported by the experiences of our Teacher Fellows on the ground
Researching education policies and teaching strategies that work within and outside the Teach For All network to use as testable models locally
Building our electronic resource library and organizing it to maximize utility for support staff and Fellows
Minimum qualifications:
You possess or are in the process of obtaining a bachelor's degree
You have a current GPA of at least 3.0/4.0 or equivalent
Preferred qualifications:
You have a demonstrated passion for community development and/or education
You possess a strong sense of civic responsibility and innovative entrepreneurial drive
You have prior research experience in the field
You are thorough and meticulous in data gathering and synthesis
4. Business Development
Business development is the creation of long-term value for an organization as it relates to stakeholders, markets, and key relationships. Curious to learn more? Check this out! Better yet, join our team!
Explore alternative funding models
Create a methodology to screen promising future business plans
Create a marketing landscape analysis to understand donor behavior in the Philippines and abroad
Understand laws and impacts on the education landscape
Minimum qualifications:
You possess or are in the process of obtaining a bachelor's degree in business, economics, or a related field
You have a current GPA of at least 3.0/4.0 or equivalent
You have a passion for community development and/or education
Creative, out-of-the-box thinking, entrepreneurial
You are driven by a need to tell great stories
You have an appreciation for understanding audiences and user experience
READY TO APPLY?
Our high school student requirements fall within the same parameters as those that apply to undergraduate students, with a few differences:
As a general rule, you will be working with us for a minimum of 1 month
As per definition, you don't need to be in the process of obtaining a bachelor's degree, though you do have to maintain an equivalent GPA—for 100-based grading systems, you should maintain an average of 90
READY TO APPLY?
Teach for the Philippines is excited to innovate our recruitment process by collaborating with Knack—a mobile app that helps you pinpoint your strengths, all from the way you play games.
What should I do with my knacks?
Learning about your knacks can help you to:
See your pattern of unique strengths
Learn about strengths you never knew you had
Understand how to use your strengths in your work and in teams
How does Knack work?
Knack combines state-of-the-art behavioral science, game theory, and big-data algorithms that comb through massive volumes of data to find your unique patterns and identify the ways in which you stand out. It's about the way you play, not about winning. You can learn more on Knack's website or check the FAQ's.